Wissenschaftliche Fachzeitschriften zu BNE
International Journal of Sustainability in Higher Education
International Journal of Sustainability in Higher Education (IJSHE) is the first international scholarly publication to specifically address the need for documentation and the dissemination of research, studies and projects on sustainability matters at higher education institutions.
The issue of sustainability in a higher education context is, to some extent, a recent theme. Since over 600 universities worldwide have committed themselves towards sustainability by signing international agreements and convention such as the Bologna Charter, The Halifax Declaration, the Talloires Declaration and the Copernicus Charter for Sustainable Development, the journal provides a vital outlet for this emerging research field... See more - Volume List
Journal of Education for Sustainable Development
The Journal of Education for Sustainable Development (JESD) is a forum for academics and practitioners to share and critique innovations in thinking and practice in the emerging field of Education for Sustainable Development (ESD). A peer-reviewed international journal, JESD aims at global readership and is published twice a year.
The journal seeks articles from the field of environmental education, which pioneered much of the work in ESD, as well as from economics, communications, education, social sciences and the humanities.
The journal is formatted in sections of news, opinion, project descriptions, research, academic opportunities and reviews. Research articles develop, test, or advance ESD theory, research or practice. Project descriptions focus on innovative ESD projects and programmes. A special section addresses international news and events related to the Education for Sustainable Development. The journal publishes reviews of books, videos/films, curricula, and other print and nonprint ESD materials and programmes. Notes and comments from readers continue the discussion. This journal is a member of the Committee on Publication Ethics (COPE). ( Info and www.jsd.sagepub.com - Archive of All Online Issues: Mar 2007 -
The Journal of Environmental Education
ny educator in the environmental field will find The Journal of Environmental Education indispensable. Based on recent research in the sciences, social sciences, and humanities, the journal details how best to present environmental issues and how to evaluate programs already in place for primary through university level and adult students. University researchers, park and recreation administrators, and teachers from the United States and abroad provide new analyses of the instruction, theory, methods, and practices of environmental communication and education in peer-reviewed articles. Reviews of the most recent books, textbooks, videos, and other educational materials by experts in the field appear regularly. Not only for teachers, JEE is for those who administer and fund environmental education programs for schools, parks, camps, recreation centers, and businesses. (Info) - all volumes and issues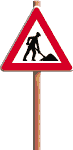 Praxisbezogene Zeitschriften zu BNE